Discovering Refuge Within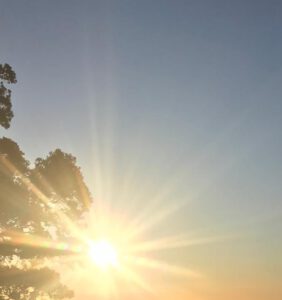 Learn to harness the power of focus to settle your restless body, bring peace to your inner voices of complaint, and tame your distracted mind. Discover peace within and the resources to meet the challenges of your life with kindness and compassion.
In this 8-week foundational course you will learn simple, direct, and powerful meditation methods that have been practiced for thousands of years. As you are guided to turn your attention inward, you will learn to rest your efforts to fix and change your life. You will discover how to tap into a source of freshness, spontaneity, and joy that benefits you and your relations. This course will help you:
Develop stability of attention to rest more deeply in the fullness of being in the moment
Experience how challenges in your life can be brought into your meditation practice for healing and transformation
Share in the warmth of community arising from practicing meditation with others.
Both experienced practitioners and those new to meditation will find support to integrate the benefits of meditation into everyday life.
This course is held both virtually and in person, and taught by teachers from around the world in native languages. Participants will meet for one and a half hours every week for eight weeks, and will receive recordings of the live teaching and guided practice to stream or download.
Data: 3, 10, 17, 24, 31 oktober. 7, 14, 21 november.
Time: Monday 19.00-20.30 hours.
Price; depending on your income $249, $ 220, $ 199
Language; English.
Registration: The Three Doors
About the teacher: Tonny Maas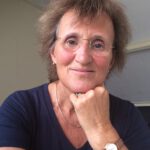 Tonny  has been a practitioner of Tibetan Buddhism for nearly 30 years and is a senior student of Tenzin Wangyal Rinpoche. Tonny is also a graduate of the first 3 Doors Academy in Europe and a 3 Doors Teacher.
She earned her master's degree on social pedagogy from the VU Amsterdam and is an educated Art Therapist. Since her childhood, Tonny has had a great interest in dreams and she has received a broad education to work with dreams. She has guided groups on this topic since her twenties, studied Embodied Imagination by Jungian Psychoanalyst Robert Bosnak, PsyA and has experience with Dream and Sleep Yoga of the Buddhist tradition.
Tonny owns a private therapy and coaching practice in Laren (NH) in the Netherlands. She founded Rang Zhin in 2014, a center for meditation and creation and has been leading practice groups for Ligmincha Netherlands since 2000. She composed the practice book of the Ma Gyu for the Dutch sangha, edited a yearlong meditation program, called the Lishu Project, and was co-responsible for the content of the A-Tri book, composed of the transcripts of five years of teachings of Tenzin Wangyal Rinpoche in Amsterdam.
"The realization that you can always return to the warmth of your heart has brought about an essential change in my life."
RANG ZHIN
Naarderstraat 31d
1251 AZ laren
035-7130020
info@rangzhin.nl
Bank: NL42INGB0689272243
t.n.v. A.J.M. Maas